Why I Bought This Safety Bracelet For My Daughter In 2022
Meet Flare, the safety bracelet that thousands of parents are gifting to their kids this New Year.
Flare was named one of Time's Best Inventions for 2020. InStyle, People, Shape, Bustle, Buzzfeed, Rolling Stone and many more publications have also featured it.
Now is the best time to gift Flare! Order today and get $15 OFF with code SAVE15.
––
The other day I heard a new frightening statistic.
Every 73 seconds someone is sexually assaulted in America. How horrifying is that?
As a parent, this was especially upsetting to hear.
This past September, my daughter Casey moved to New York. She's always been an independent, outgoing girl. However, she's never lived alone before in a big city.
I wanted her to have total confidence to explore the new city and enjoy herself.
She works at a tech company in Manhattan, and goes into the office a few times a week. Since she's such a hard worker, sometimes she comes home late - often past 9pm. She recently got a cute little dog, too, and she often needs to walk him at night. And I know how she loves going to the gym - often alone because she's always on her own schedule.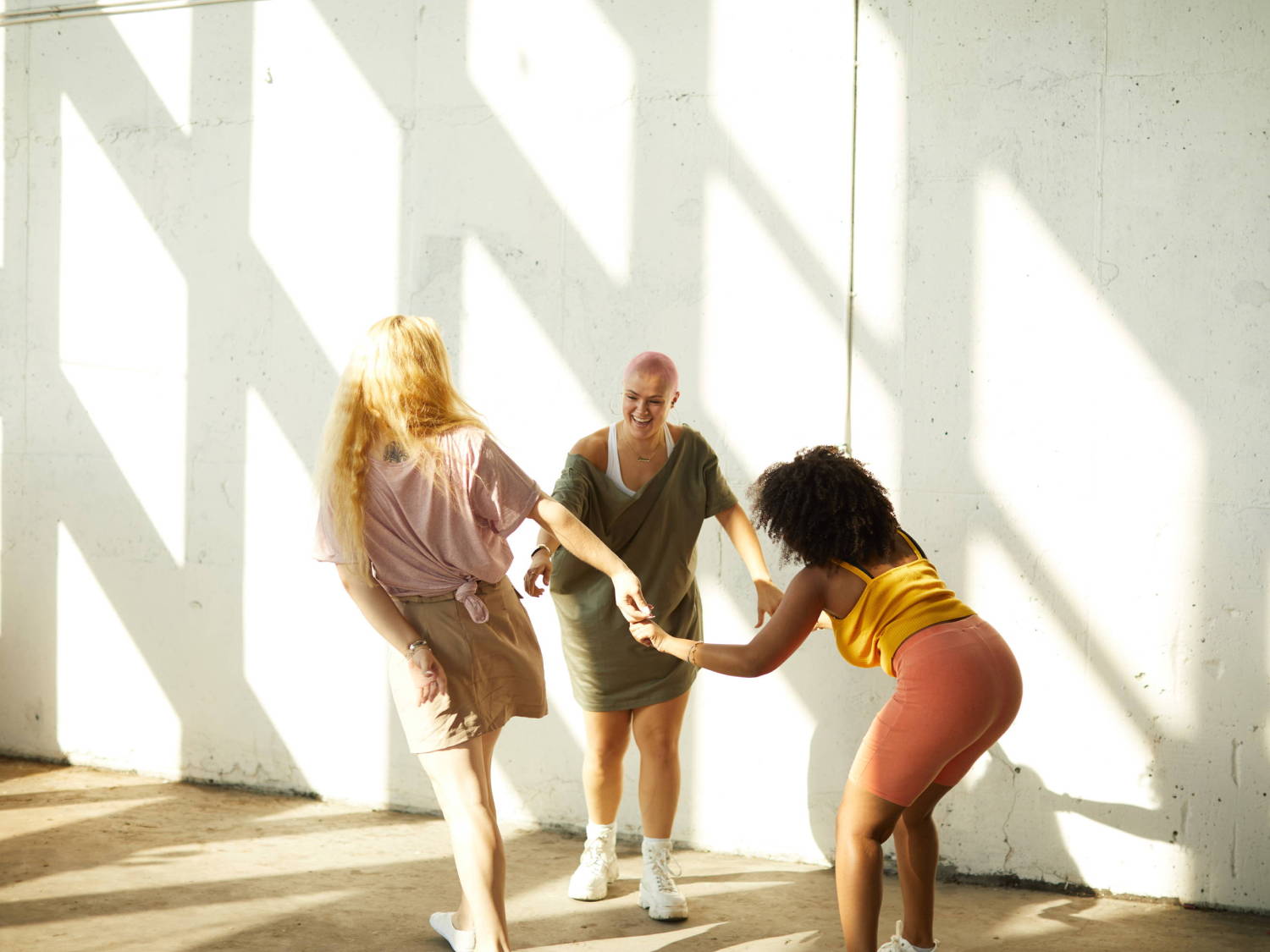 I wanted to know that Casey would be ok with these types of activities. So that I could have peace of mind, and she could just live her life.
Casey always resisted carrying around pepper spray or alarms, and I don't blame her. She would be afraid to use pepper spray in a bad situation. What if she ended up hurting herself? What if she made the other person mad and that made the situation more dangerous? And these outdated solutions are constant reminders of her vulnerability.

That's why I was so excited to find out about Flare, a safety bracelet that looks just like a beautiful piece of jewelry.
Except it has a hidden safety feature. Casey loves how powerful and how discreet it is.
Flare can call for help and share your GPS location with 911 or friends and family when you're in trouble. Not only that, but it can also help you get out of a weird situation the moment something feels off (before it becomes something worse). Since Casey has often told me about how she has been caught in these types of situations before, I knew this would be the perfect gift for her.
Flare is so simple to use:
1. It pairs with the Flare iOS app via Bluetooth.
There's a hidden button in the bracelet that you can press to get help (without anyone knowing).
2. If you press and hold down the button for 3 seconds, you can automatically text friends, family, and 911 to ask for help and share your GPS location.
Everything is totally customizable in the app. That's where you can add up to 5 contacts that you want to reach out and turn on Flare's emergency alert feature.. If that's on, Flare will also automatically send a distress message and your GPS location to 911 (in addition to notifying your friends and family). Flare will even trigger a phone call to your device giving you a believable excuse to leave a bad situation. It's a real phone call, but plays a pre-recorded message that looks and feels real (you can even choose from 10+ calls in the app). No need to stick around and see if things get worse.
3. If you're in a weird situation where someone else is making you feel uncomfortable and you're worried things might get worse (but not ready to call 911 yet), Flare can help with that too.
I found out about Flare via a Facebook Ad, did research and found a lot of good things about it online:
There were a lot of reviews from people that talked about how Flare made them feel safe.
An article in Time Magazine called Flare one of the "Best Inventions of 2020"
I also just loved how the bracelet looked. No one would ever know that this is a safety bracelet. Flare has a lot of different styles, and it looked like something my daughter would actually wear.
Through my son's soccer team, I also met another mom who bought one for her daughter when she went off to college in Boston.
One thing that I loved about Flare was that it was made by survivors. Sara and Quinn, the two co-founders, were driven by their own experiences with sexual assault and fed up with a safety industry that blamed victims and were only designed to escalate things (like weapons and alarms). So, they set out to create a better discreet safety tool that could help de-escalate a situation as well and serve as a stop-gap while real cultural change is made. I love Flare's company mission: they want to put themselves out of business and create a world where Flare isn't needed. It's even an entire page on their website. How honorable is that!
ORDER TODAY TO GET $15 OFF WITH CODE SAVE15
The point of Flare is to give you options for getting out of situations before they escalate.
That message really resonated with me, because I believe that everyone deserves to feel safe without making compromises.​
Casey wears her Flare bracelet anywhere, giving her some extra backup so she can explore New York the way she wants:
Going to the gym
Walking along back from work / commuting on the subway
Going out with friends
Walking the dog
As a mom, you can't put a price on your daughter's safety and your own peace of mind.
For $129, to me getting Flare for my daughter was a no-brainer because it's a product she will actually wear and actually use (rather than other safety devices that end up in the junk drawer).
If you're a mom looking for a beautiful, functional gift for your daughter this New Year that will keep her safe all year round, look no further than Flare.