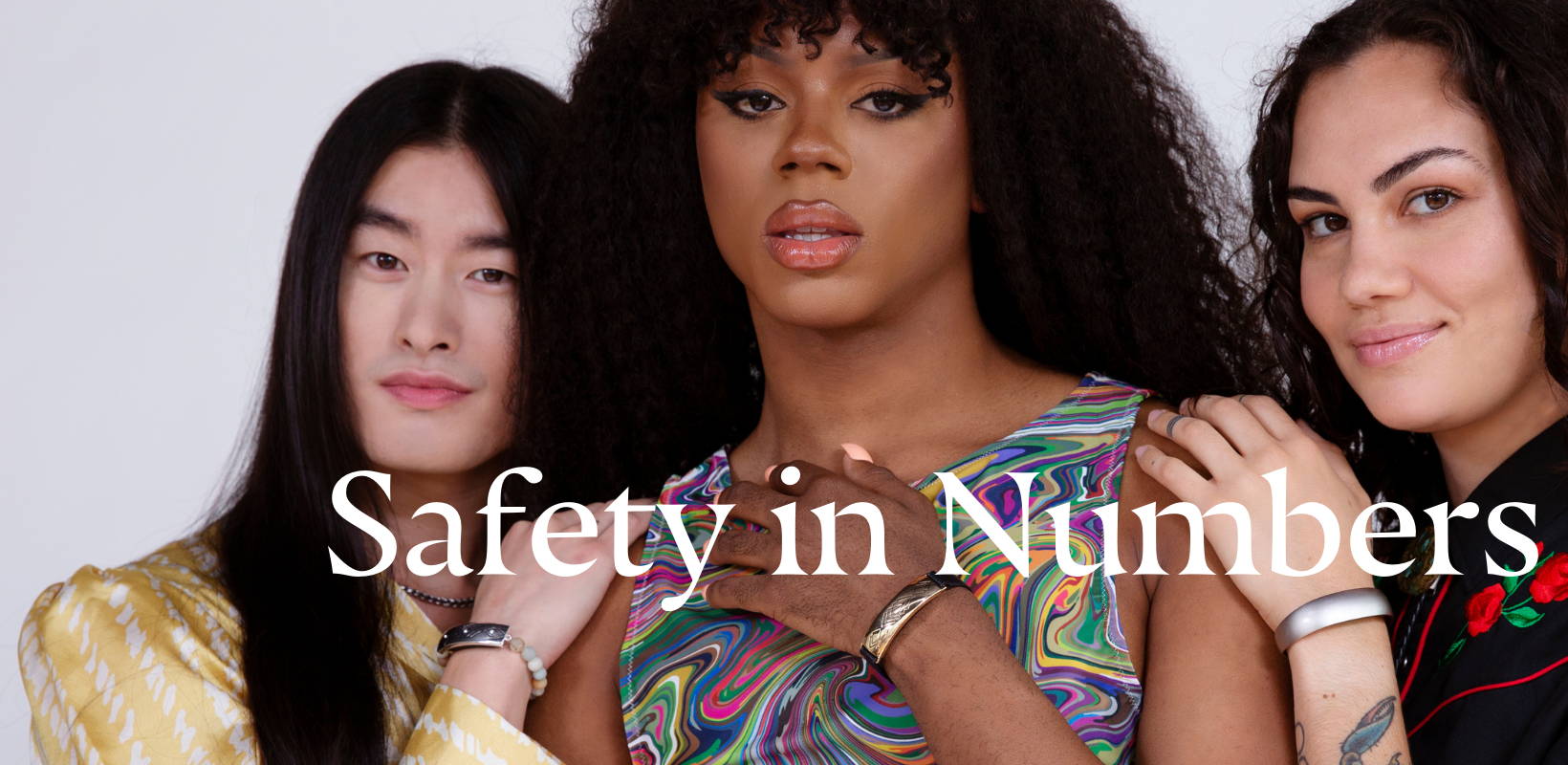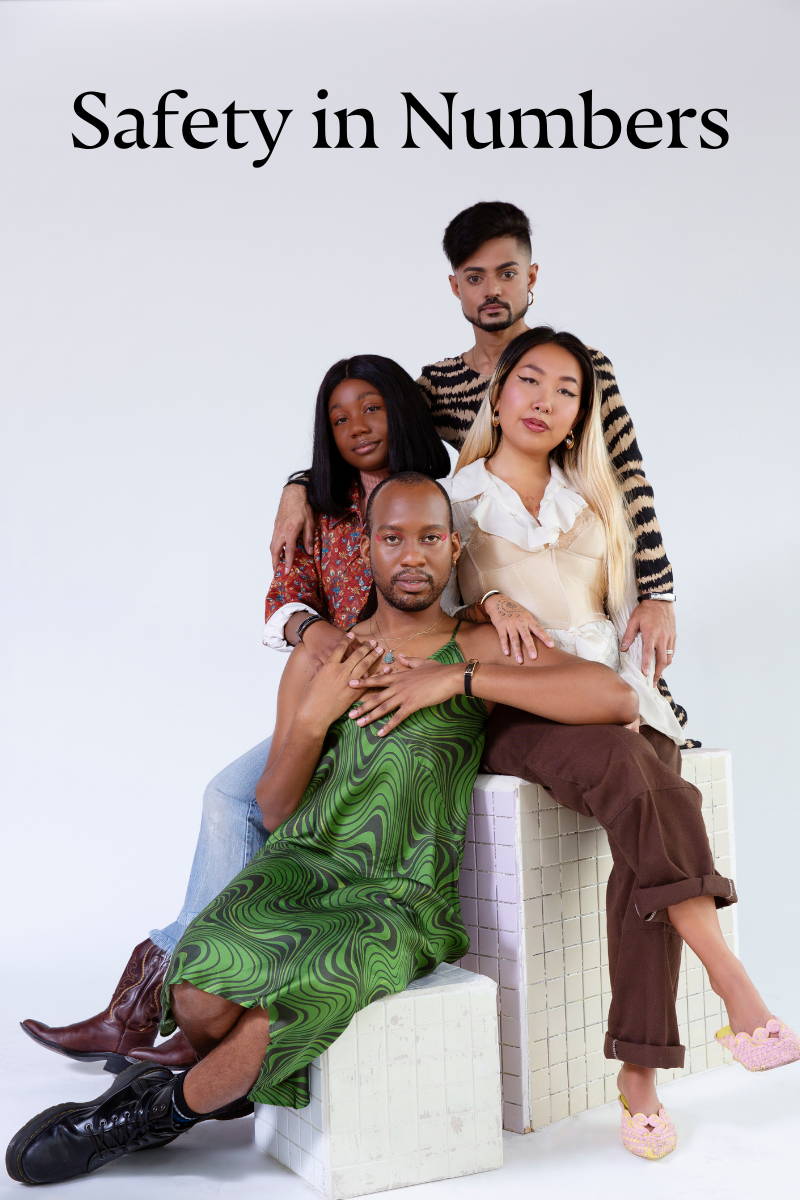 It comes almost naturally: walking with a group to the bus stop, debriefing with friends in a crowded club bathroom, texting someone as soon as we get home. It's a routine so ingrained that we hardly think about it at all.

This is #SafetyInNumbers
Together, we form a support system that enables us to relax, let go and fully embrace who we are without fearing for our well-being. It's how we share the responsibility (and burden) of ensuring each others' safety so we have the freedom to be ourselves.
Safety is connecting, supporting, and protecting each other – a massive responsibility that demands an equally massive effort. One that we work towards every day. It's time we celebrate that. But not without acknowledging how this constant need for protection affects all of us.
All of us, together, are affected by safety
1 in 3 women + 1 in 4 men face sexual violence
47% of trans people experience sexual assault
34% of native american women experience rape

Safety is experienced in many different ways
24.4 million Americans are stalked in their lifetime
81% of women + 43% of men are sexually harassed
15% of all violent crime is intimate partner violence

In 2020, hate crimes in America reached their highest levels in over a decade (7,759 incidents)
61.9% of those were racially motivated
20.5% were motivated by homophobia

This is a rallying cry
to usher in
a new era of safety.
Driven by community,
not just those most
affected by safety.




This is a rallying cry

to usher in a new era of safety.



Driven by community,

not just those most affected by safety.



The Trans Defense Fund LA, whose mission is to supply trans women with safety kits and other safety resources is our official give-back partner for the remainder of 2021. Find out what other great organizations we work with here and how else you can get involved to support our mission to #PutFlareOutofBusiness.